Gerald DiMatteo, LICSW, Director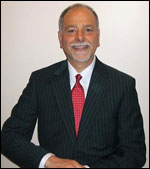 Gerald DiMatteo has been a family, individual and couple therapist for over 30 years, focusing on how to prevent and resolve conflicts, balancework and family issues, strengthen family and marital coping strategies. In addition, he is also a life and executive coach and works with individuals and companies to provide proactive strategies for success.
Gerald has a unique perspective for assisting individuals and organizations in overcoming obstacles and achieving success. He currently oversees a staff of over a dozen consultants. His passion in this line of work is matching the patient with the right therapist to maximize growth.